National Journalism Impact Award
An Award for Journalists Having a Voice for Victims and Justice!
NWCAVE's National Journalism Impact Award recognizes excellence in coverage of news of local, national, and international significance with a single award for the journalist who uses the power of media and  his/her position to highlight the ongoing violence against others including women, children and animals. Whether domestic violence, sexual assault, human trafficking, kidnapping or abductions, hate crimes or other despicable crimes and violence against human life, a story delivered without re-victimizing or re-exploiting the victim(s) or animal abuse related coverage are the elements in which we will consider for this award.
Past Recipients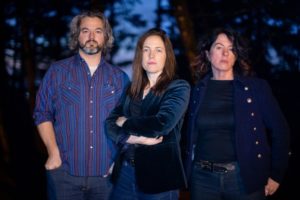 2019 – Noelle Crombie, Dave Killen and Beth Nakamura
The Oregonian – Portland, Oregon
("Ghosts of Highway 20")
2018 – Rachel Dissell
The Plain Dealer – Cleveland, Ohio
(Neglected Rape Kits at Cleveland Police Department)
2016 – John Canzano
The Oregonian and KGW
(Oregon State University Football Team Rape)
2014 – Keli Rabon
ABC7 Denver (Untested Rape Kits)
2012 – CNN Freedom Project
(Human Trafficking Exposed)
2011 – Dr. Carrie Baker
Ms. Magazine (Jailing Girls for Men's Crimes)
2010 – Jane Velez-Mitchell
CNN /HLN  (Advocate for Victims and Animals)