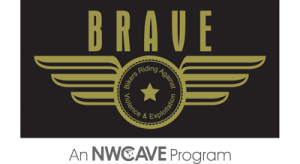 Thank you to all of our sponsors and supporters of our BRAVE RIDE!

Thank you to our Sponsors!
Bad BoyZ Ride 4 Life M/C
Lake Arrowhead Village
Harley-Davidson Buell of Glendale
…
California Cognitive Behavioral Institute
Picasso's Cafe, Bakery and Catering Company
Sheraton Fairplex Hotel & Conference Center
The O'Kane Law Firm
Aqua Soleil Hotel & Mineral Water Spa 
The Los Angeles Women's Theatre Project 
California Woman 411 
Thank you to all of the merchants that joined the BRAVE Ride!
Arrowhead Queen Boat
Jockey Men's Shorts & Tee
Jurassic Fossils Store
Just Browsing
Lake Arrowhead Chamber of Commerce
Lake Arrowhead Village
Pendleton Outlet
Tervis
Three Dog Bakery